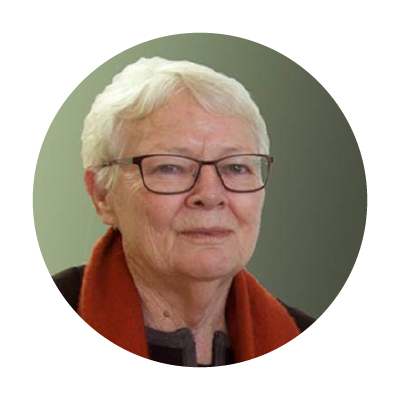 Anne Butler (Buttsworth) AM PSM, Chair
Anne is a member of Canberra City Uniting Church. She chairs the Early Morning Centre Management Committee and is also a member of the Personnel and Management Committee.

Anne was born in Canberra and was educated at Ainslie School, Canberra High School and the ANU. After graduating, she worked in Sydney and London, returning to Canberra in 1964 when she joined the Commonwealth Public Service Board. Anne became Secretary of the Board and head of the Corporate Management Division, remaining there until its abolition in 1987. She transferred to the Department of Transport and Regional Development as Principal Adviser, working in the Corporate and Aviation Divisions. In 1995 she was appointed Manager (International Relations) for Ansett Australia, retiring in 2001.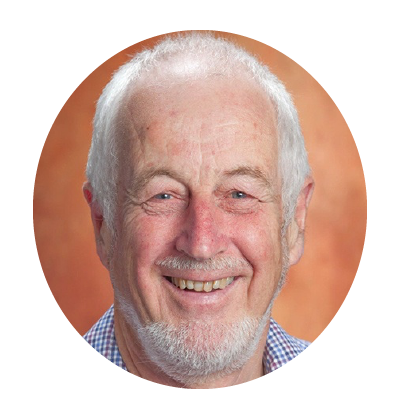 Campbell Macknight, Secretary
Campbell Macknight once taught history and related things at the ANU and the University of Tasmania. He frequently visits Indonesia and still has research interests there.

Since formal retirement, Campbell has been active in Uniting Church matters as secretary of the Canberra Region Presbytery and, more recently, as chairperson of the Church Council for St Columba's Uniting Church in Braddon.

He has been serving breakfasts at the Early Morning Centre and writing the minutes of its Board meetings for more than ten years.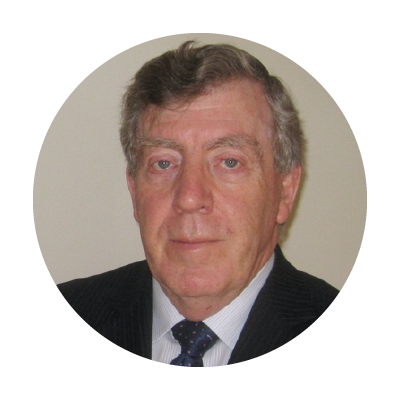 Graeme Lowe M.Eng.Sc, Treasurer
Former Managing Director of Strategic Facility Services P/L and GBL Consulting P/L

Graeme had a significant role the introduction of performance-based maintenance contracting within the facilities maintenance industry in Australia through a major development project undertaken by Asset Services when it was the Australian Government's facilities maintenance organisation. More recently Graeme worked with major property portfolio owners providing maintenance strategy and contracting advice.

Graeme has extensive experience in real time computer-based control systems including the development of an internationally recognised innovation in control systems for micro biologically secure laboratory facilities. He also has more than twenty years undergraduate and postgraduate engineering education experience as a lecturer and in the development of undergraduate and post graduate engineering programs.

Graeme's technical expertise is complemented by extensive experience as a leader and manager in tertiary education and public sector service delivery organisations undergoing major change.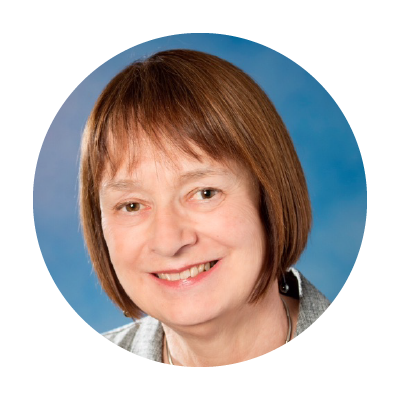 Margaret Watt, Convenor of Friends of the EMC
Margaret Watt has been a volunteer at the EMC since 2010. She has lived in Canberra with her family since 1987 after they were originally transferred here for six months. She and her husband have three children and seven grandchildren.

Though initially training as a teacher, Margaret became Chief of Staff to three politicians, one in Federal Parliament and two in the ACT Legislative Assembly. Now retired, she still has a keen interest in politics and in advocating on behalf of those less advantaged. She currently serves on another board which manages a Canberra community club group.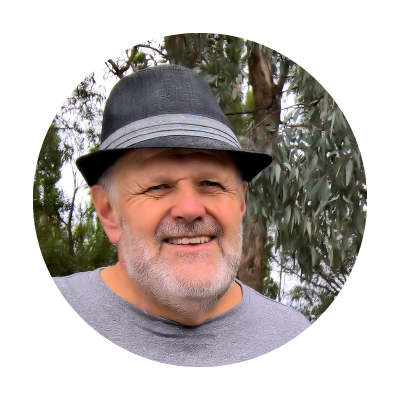 Paul Chalson, Director
Paul is one of the ministry team at Canberra City Uniting Church. This is his 5th placement as a Uniting Church minister, having previously served in Tasmania from 1989 till 2009 and on Victoria's Mornington Peninsula from 2010 till 2017.

Paul is married to Betty and together they have 2 adult children. He is a cyclist and musician who also engages occasionally in bushwalking, kayaking and photography. Both personally and as a minister Paul is interested in cross cultural engagement but is failing miserably in his attempts to learn the Korean language.

Paul is passionate about the church engaging in social issues as advocates for justice and as practitioners of compassion. He's excited by the work of the Early Morning Centre and the opportunity to be part of it.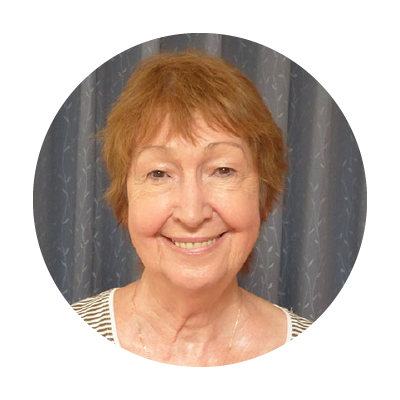 Alice Ferguson, Director
Alice has been a Director on the UnitingCare Canberra City Board since 2015, having been appointed due to her work with Safe Shelter ACT and her membership of St Columba's Uniting Church, which has a close connection to City Uniting Church.

Alice is a founder member of Safe Shelter ACT which was trialled in 2013 as a temporary solution to the lack of emergency shelter for men experiencing homelessness in the ACT and which continues to provide emergency shelter seven nights per week throughout the Canberra winters. Without the Early Morning Centre, Safe Shelter would struggle to be effective, relying on its meals and the provision of essential health and social services, not to mention the camaraderie and respect offered to guests by the wonderful staff and volunteers of the Early Morning Centre.

Information on Safe Shelter is available on Facebook or by email.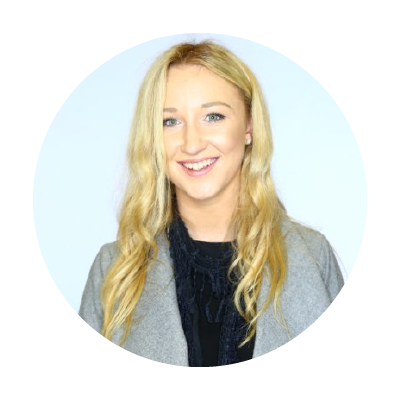 Katelyn Peek, Director
Katelyn currently works in the community services sector as a youth engagement coordinator at Northside Community Service , and has previously worked within the ACT's youth homelessness sector. She holds an undergraduate degree in Psychology and has training in Indigenous education, youth work, community development and leadership.

Having come from Young, a small country town two hours from Canberra, Katelyn values knowing the locals and being connected to her community. She enjoys being an active citizen, having been Deputy Mayor for her hometown's Youth Council back in the day, and having volunteered as a mentor for prospective students during her time at University. Now in Canberra, Katelyn currently also sits as a board member of the Youth Coalition of the ACT .

Katelyn is passionate about human rights, well-being and equality and is excited to be a part of the Early Morning Centre; a service she feels champions all of this.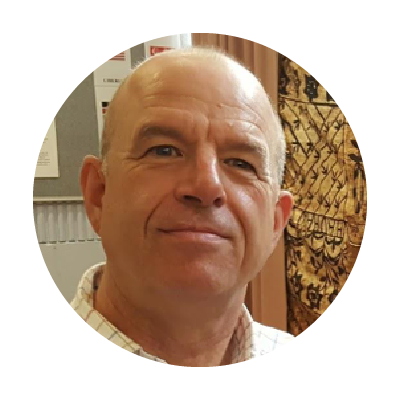 Richard Scott, Director
Richard Scott has been on the EMC Committee since late 2017. He and his wife, Rinda, have two adult children and two grandchildren.

Richard served in the Royal and Royal Australian Navies for 40 years and remains a Reserve officer. He wants to be a keen golfer and is a Sharks supporter.

Richard is a twelve-year Canberra City Uniting Church member and has served as council chair and leader of the Environment and Prison Ministry Groups. He strongly believes in Jesus's guidance 'For I was hungry and you gave Me something to eat, I was thirsty and you gave Me something to drink, I was a stranger and you took Me in, I was naked and you clothed Me, I was sick and you looked after Me, I was in prison and you visited Me'
Malcolm Leslie, Director
Malcolm Leslie has been a volunteer at the EMC since 2016. In 2018 Malcolm and two friends cycled across Australia and used the journey to raise awareness for homelessness and the EMC. The initiative raised $29,000 in donations for the EMC.

Malcolm has worked in the residential development industry for over 20 years creating new communities in which people live. Through this experience he has developed a broad understanding of the challenges facing those seeking a home and some of the strategies that help.

He also serves on the board of a not-for-profit provider of disability housing.